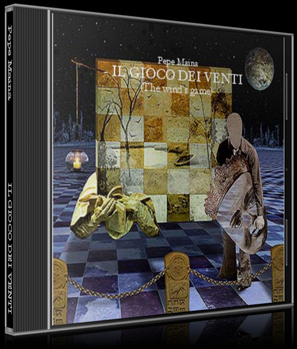 The wind's game ©1985

Buy the Full Digital Album
Here Mr. Pepe Maina has gone completely nuts.
A wasted and crazy CD, with errors and typical foolishness of that damned epoch.
The era of "Sequencer & Computer" was approaching.
A technological mess completely surreal.
Self - Produced and entirely realized with only a Ensoniq Mirage and a flute.

Tracks:
1) Il gioco dei venti (part 1) 19'30"
2) Il gioco dei venti (part 2) 11'03"

The wind's game (excerpt)


OUT OF PRINT